Company profile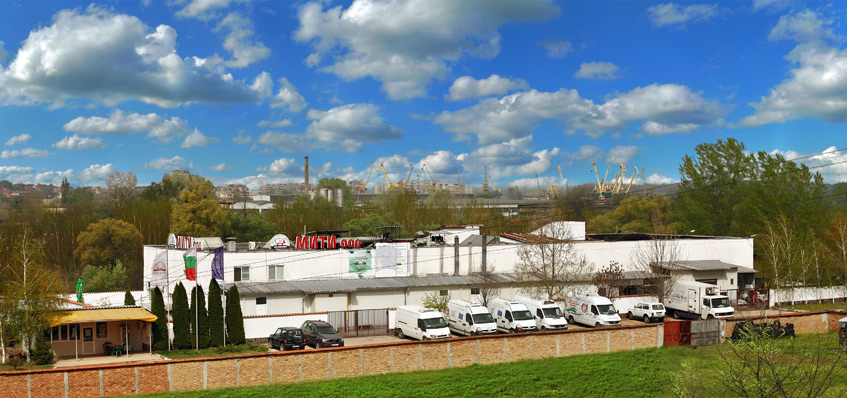 Meat processing plant MITI is located just outside the vacation home area of the town of Lom. The which facilities plant stand out amidst the picturesque trees on the right bank of the river Lom just meters away from place where it flows into the Danube. The plant has been operating since the end of 1995.
MITI 01 EOOD is a modern meat processing establishment.
The company took its first step forward in 1999 with the purchase of a new meat production and processing plant.
In 2003 the company signed a contract with State Fund Agriculture and the SAPARD program, which was implemented 2004. The whole investment, which amounts to EUR 1,300,000, is for machinery and equipment, which not only increased the capacity of the establishment, but also made it compliant with the EU standards. In 2005 the company implemented an integrated ISO 9001-2000 and HACCP quality management system. In 2008 the meat processing establishment Miti 01 EOOD was approved for free trade in EU.
The beginning of 2018. the enterprise is certified according to an international food standard IFS Food.
Together with its subsidiaries the company seeks to satisfy both the mass customer preferences and the most fastidious cook's requirement. In its operation the company uses traditional familiar recipes, which have been favourites for decades, but also implements, following the assessment of experts and customers, new European and global culinary achievements. The excellent combination of fresh and frozen meat, aromatic natural spices and modern technology accounts for the excellent taste of our products and the fact that they ARE DEMANDED BY CUSTOMERS BOTH FOR EVERYDAY USE AND FOR MORE FESTIVE OCCASIONS.
The company's wide range of products combines with a flexible and consistent product packaging and wrapping policy.
Every product produced by us can be packaged in a gaseous environment, foil and vacuum in a customer-preferred way.
In our trade relations that we have been building for years we have established ourselves as trustworthy, good and reliable partners. Our proven formula for work and success is:
GUARANTEED QUALITY, PUNCTUAL DELIVERY, ACTUAL PRICES!
Completed project in part under Measure 4.2 in 2017.